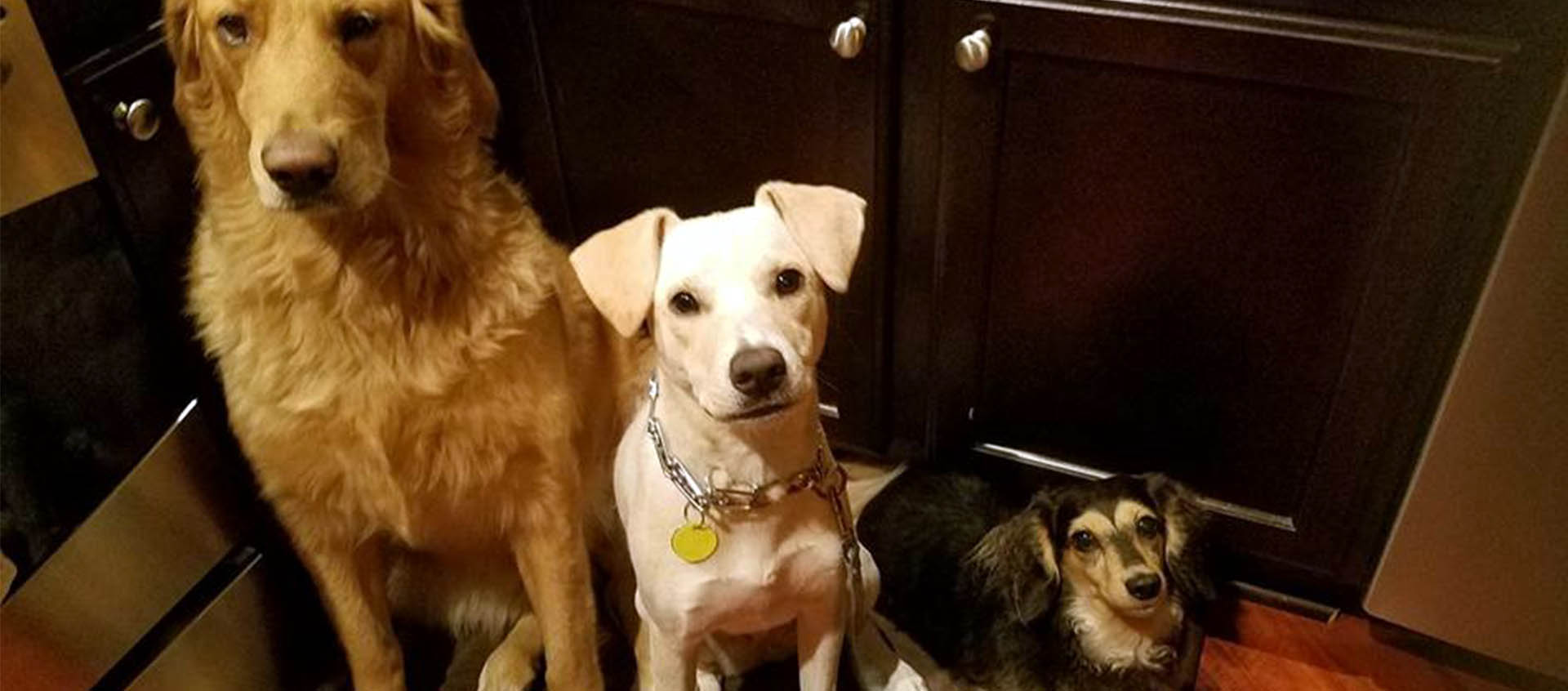 If you are interested in adopting one of our dogs or puppies we will need you to first start by filling out an online adoption application.
This gives us information about you, your home, your lifestyle and gives us an idea about which dogs would be your perfect match.
The following info is important information regarding our application process.
Please read over thoroughly before submitting your application.
1) All potential adopters must fill out an application.
We have volunteers who work from home who process the applications in the order received. PLEASE BE PATIENT! The application process typically takes 3-5 days; some sooner and some later; depending on call backs from references etc. Please fill out your application thoroughly and honestly.
2) Our volunteers will be contacting your references; personal, veterinary and landlord (if applicable).
You may want to notify them when filling out your application to help speed up the process. All communication concerning your app will go thru email.
3) Any pets currently in your household must be up to date with vaccines and be spayed or neutered.
This is unless a vet has recommended otherwise, which will be checked during a vet reference. All pets must be indoor only pets.
4) All dogs placed by PLP must be house dogs.
No dogs will be placed to be outdoors only or farm dogs. We reserve the right to do home visits and will reclaim any dog who is not living indoors only.
5) Adoption applications are valid for one year.
After one year a new application must be submitted. This applies to previous adopters as well.
6) Adopters must be 21 years of age and either own their own home or have their own condo/apartment which they rent.
We do not adopt to anyone who is living with friends or family unless their name is also on the lease.
7) Please keep in mind that PLP may have already received applications on the dog you are interested in.
For this reason, the dog you are applying for may not be available once your application is processed.
8) Upon approval of your application we will put you in contact with the foster parent of the dog you are interested in.
We want to make sure the dog you are interested in is a good match. If both parties decide it to be a good match, a meet and greet/home visit will be scheduled. If the dog you applied for is not a good match we wil work with you to find another dog who will be a great fit for you and your family.
9) Please be aware that your entire household, including other animals must be present for the Meet and Greet and/or home visit.
We do not allow adoptions as gifts or surprises. The entire household must be in agreement to bringing the dog into the home.
10) For the most part, we do not adopt littermates together unless the dogs are very small dogs.
Littermate syndrome is very real and can cause problems when the puppies mature. We also do not allow adoptions of young dogs if a seperate dog of the same age was recently adopted.
11) Approved applications do not guarantee adoption.
PLP wants to ensure that it is the right fit for all humans and canines involved.
12) Adoption donation is typical $200-250 for dogs/puppies.
All of our dogs are up to date on vaccines; flea preventative, heartworm preventative, (age appropriate receive 6 month ProHeart vaccine), microchipped, spayed/neutered, housebroken (mostly) and crate trained. Adopter will receive vet records, a leash and collar or harness, a small bag of food and any of their personal toys, etc plus two coupons for local pet sitting services from our friends at Atlantic Pet Sitting. (if in Myrtle Beach area).
13) Payment must be paid in full at time of adoption.
PayPal is our preferred method of payment.
Our PayPal address is: peacelovepawsinc@gmail.com.
Please be sure to send as "friends and family" to avoid unnecessary fees.
We must receive the full amount of the adoption donation.
All donations are tax deductible.
We are a South Carolina 501c3 non profit.
If not using PayPal, cashiers check, money order or personal check (local checks only) will be accepted. Any returned checks will result in a $50 service fee and could result in the reclaim of the adopted dog if payment is not received right away.
Thank you for your interest in adopting and not shopping! 
Peace, Love, & Paws inc.