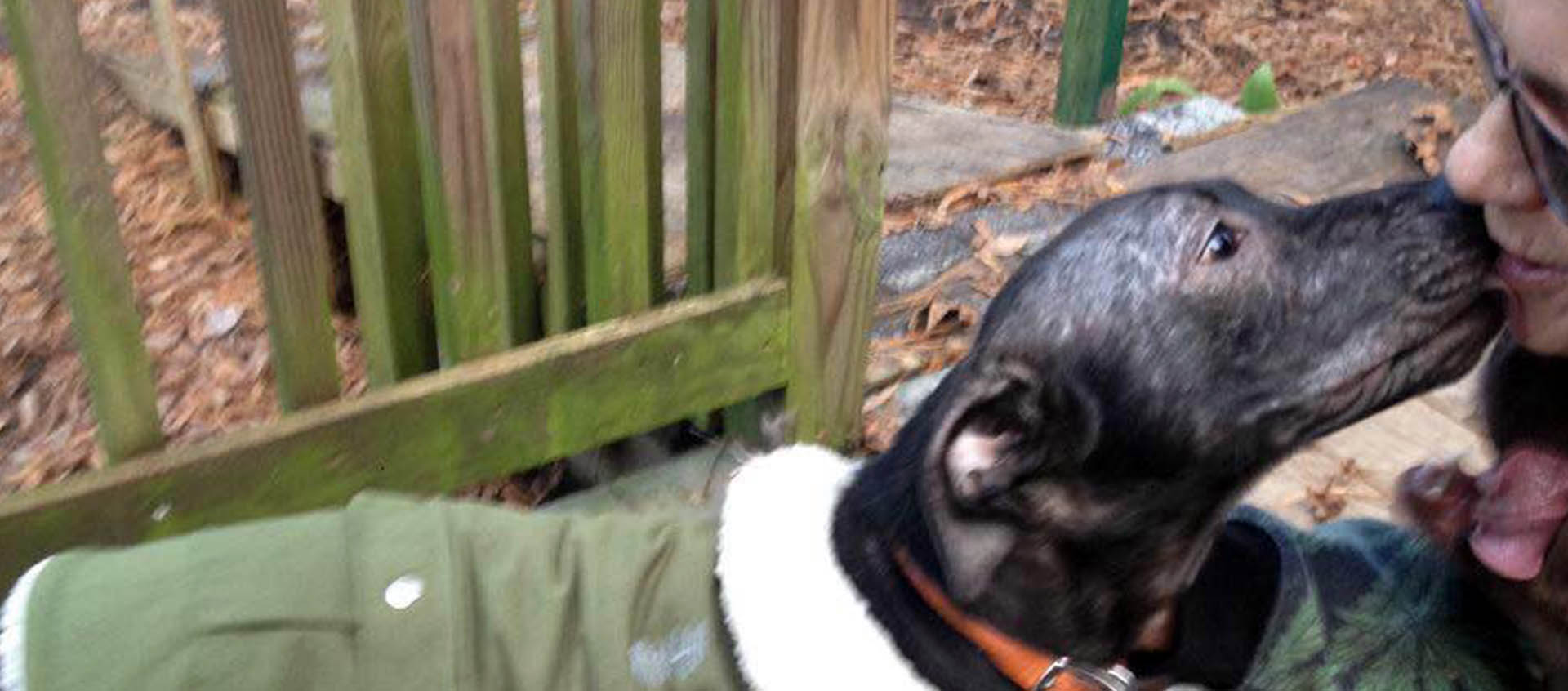 Foster a dog!
The foster family is a very important part of our organization. It is through the generous hearts and homes of our volunteers we ensure that animals who come into our care will never again be alone, hungry, scared, or sick. All we ask is for you to open your heart and home to a dog in need of a second chance. Please complete a foster application and we will contact you to discuss fostering a PLP dog!
What is a Foster Home?
A foster home provides a safe haven for a rescued dog. The foster home is vital to the socialization, vetting process, and training necessary to help our rescue dogs adoptable thus making it possible to find a permanent home with the right family.
What PLP Rescue Needs in A Foster Home
The most important requirements are time, patience, and compassion. You must be willing to include the dog in family activities, allow the dog to live as a member of your home, provide human companionship, provide some daily one on one time with your foster pup, including love, play time and walks on a leash. (when old enough) You are helping the foster dog become socialized which makes for a good companion animal and thus easier to find he or she a forever home. As a foster parent, you are required to take your pup to all vet appointments.  For puppies this will include several sets of shots, exams, fecal and heartworm tests and spay and neuter. Any illnesses or injuries will be treated also. We ask that the foster family commit to keep the foster dog until he or she is adopted but we understand this is not always possible. If you can no longer keep your foster dog, you must give us ample time to find a new foster home.
This can take several days or longer. Some dogs are adopted in as little as two weeks, while others can take many months. The more a foster dog is moved around the harder it becomes for the dog. Dogs are to be indoors with exception of potty time, play time and walks. No dogs are to be left unattended or outside overnight.
We do not allow chaining of our dogs at any time. Some dogs will require a fenced yard. The foster will need to administer medication, flea and tick preventative and also give de-wormers and heartworm medication and/or prevention. We count on our foster homes to evaluate temperament and observe behaviors in a variety of situations, and we welcome and expect these updates so we can describe our pups on the website and Facebook and find the perfect match. Your foster dog may not be housetrained, in which case we will count on the foster family to work on this. We have crates for the foster family to use for crate training and also to keep the puppy safe while left alone. We recommend taking the pup out regularly on a leash or in the back yard, giving praise and a treat reward when the dog is successful in doing his/her business outside. 🙂
Crates/kennels can be a cozy den and a safe place of refuge for most dogs. Please never use the kennel as punishment.
All PLP foster dogs are taken to the vet for examinations, vaccines, dewormer, spay/neuter surgeries, heartworm treatment and even dentals if needed.  Dr Anderson at Grand Strand Animal hospital off 29th ave North in Myrtle beach or Dr Matt Stone at Laser and Surgery center of SC in Pawleys Island, SC are our two vets. You can take your pup to either vet. Some dogs will be spayed or neutered at the Love Pet Clinic in Longs SC. Microchips are normally done at Grand Strand Humane Society where boosters and heartworm and flea meds can also be obtained. The humane Society has a walk in clinic on Mondays, Tuesdays,  Wednesdays, Thursdays, and every other Saturday.
Please get a copy of what was done and we will pay. Check in under PLP and list us as owner of animal. Always get a patient chart when leaving the vet office to keep with the animal and to pass on to new owner when they are adopted. Chip info and tags should also be put into your foster dog's adoption folder to pass on to the adopter. Every adopted dog should have an adoption folder with paperwork, chip info, rabies tag (if applicable), vet records and some coupons, and sometimes a flea medication if it is almost due.
PLP requires that all resident dogs in a foster home be fully vetted and spayed or neutered.
PLP provides all medical care, medication, collar, leash, and premium food. (If foster does not provide food).  Emergency vet care will be reimbursed with a receipt. Please go to Emergency Animal Hospital off 17 bypass inside On Point if after regular vet hours. If an emergency please post in the foster group or text Angela or Meg.
Grooming will be done by our PLP grooming partners!
We are fortunate enough to have a few local groomers who donate grooming to our rescued pups. Please post in the foster group if your dog needs grooming and we will set you up with one of the groomers and you can schedule with her at your convenience. Bubbles and Fluff and Above all Paws help the PLP dogs when they can. We are thankful for their help! Please always let us know when you have a vet appointment so we can ensure we take care of the visit and/or make sure funds are available.
We ask that while fostering for PLP you take photos, videos and send us information and a bio about the pup and update as needed. We have a Facebook foster/volunteer group for sharing information, asking questions and getting advice. Ask questions in the group at any time and someone will get back to you! We ask that you give us one weekly update in the group while fostering. The more we know about the dog, the better!
We also ask that you network your foster dog on your personal Facebook page once your foster is listed as adoptable!  You are your foster dog's biggest advocate and know them best! Please include our web address where they can fill out an application. It is www.peaceloveandpawsinc.com. You can also tag the rescue so people can easily navigate to our Facebook page! The more posts you make letting people know how awesome your foster dog is the better! 🙂
*We know sometimes travel and vacation plans arise and that is perfectly fine. Let us know so we can find a temporary foster home for your foster dog or cat within our group.  Please do not leave our dogs with people who have not been approved to foster and please always let us know if traveling. You will need permission to take our dog as not all foster dogs travel well. Please let us know in advance and we will make arrangements. The safety of our animals is our top priority. 
Adoptions
The foster will be included in the adoption process, evaluating potential adopters, doing a phone interview, asking questions and doing the home visit/meet and greet if needed. A PLP representative will approve an adopter first. If a family and dog are a match, the dog can be adopted during the home visit. All family members and other pets must be present and be on board for the adoption. The family will pay the adoption donation via check, (only local checks accepted) money order, or PayPal and the foster will be required to exchange paperwork and take family photos. (Someone can assist if needed)
Our PayPal is peacelovepawsinc@gmail.com. Please send funds using "friends and family" option to avoid fees.
Sometimes a foster family will want to adopt their foster dog. Foster families will need to apply and be approved to adopt prior to other applications being in for the dog. Once outside applications are in, they will be processed first. We want to give everyone a fair chance at adoption. All approved applications have seven days to complete the adoption or we move on to the next application. We don't want our precious pups missing a chance on finding their forever family!
Thank you all for being a part of Peace, Love, & Paws inc and helping to save lives!